February 8, 2021
Posted by:

Mark Gibson

Category:

IoT, Security
A recent article in the Washington Post highlights growing concerns about the proliferation of insecure smart-home (IoT) devices online and the lack of government oversight protecting consumers from vulnerable devices. 
With smart doorbells, surveillance devices, digital assistants and smart appliances, laptops, gaming devices and tablets, the average connected home is a cornucopia of cyber-vulnerability, protected in most cases only by the firewall on the WiFi router.  For these smart devices, the anti-virus software on computers is of no help at all.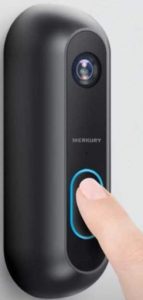 The average US broadband connected home in 2020 has 9.1 computing and entertainment devices, 2 smart home devices (IoT), and 1.2 connected health devices (IoT) 1. Whitepaper ParksAssociates
The devices in question had multiple vulnerabilities and were easily accessed using simple hacking techniques.
A class action lawsuit filed against Amazon recently claims that weak security allowed hackers to take over the smart cameras used on doorbells and in homes to spy on young children and terrorize senior adults.
Security experts acknowledge that weak IoT device security is a risk factor in their deployment in both industrial and domestic usage scenarios.
Key points from the article:
Vulnerabilities have shown up in Internet-connected home devices time and time again.
Hackers needed only very simple tools to get in
The Internet of Things is still a Wild West for security
A federal law was passed last year to improve device security, but who's checking?
Trustwrx cyber-privacy solution for smart homes, SMB, and Smart Cities
Today, the smart home and small business can only defend against threats by employing router firewalls and anti-virus software on computers and laptops; a method that is now less than 50% effective  – but offers no protection at all against direct attacks on insecure smart  devices (e.g., smart TVs, thermostats, doorbells, baby cams, etc.) and zero privacy.
TrustWrx is the New Paradigm for Privacy and Security for Homes and SMBs.
It has proven impossible to secure all the computers and smart devices on the small network.
TrustWrx is a new paradigm for cyber privacy and protection – securing the whole home or SMB network.  Automatic, invisible and inexpensive, this privacy breakthrough makes the small network invisible to prying eyes and offers enterprise-class protection for email and web access that equal that of major corporations.
Contact us to join our beta program beginning in 2H2021.